If you're considering a Bernedoodle as a family pet, you probably have several questions about the breed's temperament, care, size, training difficulties, and friendliness.
We've put together the most common questions with answers about what you can expect from a Bernedoodle puppy and advice to care for your pet as it ages to adulthood.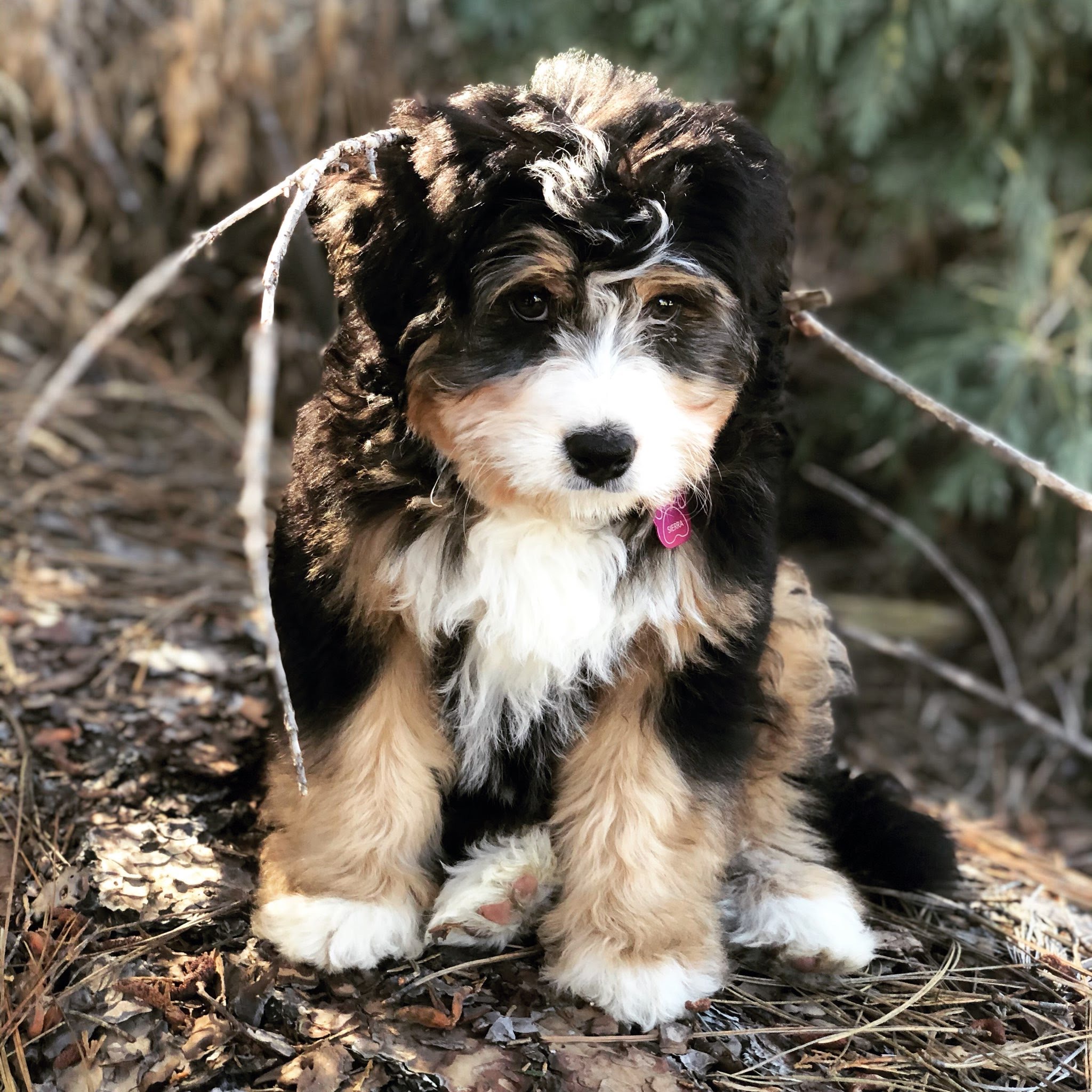 How much do Bernedoodles cost?
Laura Gugliermetti
2023-05-15T06:52:23-07:00
The cost of a Bernedoodle puppy depends on your breeder, but we post the costs of our puppies on the Bernedoodle and Co website frontpage. Check out our current prices to figure out Bernedoodle pricing. Generally, a Bernedoodle puppy costs between $2800 to $4200 depending on size and color markings.
If you're interested in adopting a Bernedoodle puppy in the San Diego, Bay area, or Los Angeles area, please check out our Bernedoodle puppies and fill out an application.